Prep 10 mins
Cook 15 mins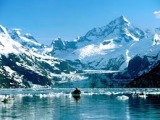 This gem comes from the Food Network Kitchens. It's simple, very quick to prepare and has the authentic flavors of Thai cooking. I hope you enjoy this simple, flavorful soup! *For the lemongrass stalk: Remove the tough outer layers of the lemongrass stalk (usually 2 or 3 pieces) ; cut off the root end; place your knife flat against the root end and trim stalk; slice the stalk starting at the bottom and moving up until it becomes too tough and woody.*
4 cups chicken broth, low-sodium
1 -2 teaspoon sriracha sauce (chile-garlic sauce)
1 celery rib, thinly sliced on an angle
1 medium carrot, peeled, quartered lengthwise and thinly sliced
4 inches piece lemongrass, thinly sliced (see note in description)
2 tablespoons fish sauce
2 teaspoons sugar
1 lb medium shrimp, raw, without tails, peeled and deveined
2 cups cooked rice, preferably jasmine
1 freshly squeezed lemon, juice of (3 to 4 T.)
1⁄2 cup fresh cilantro leaves, coarsely chopped
Directions
*You can chop the lemongrass (see the how-to in the recipe description) and cilantro as the chicken broth simmers*.
Put the chicken broth, sriracha sauce, celery and carrot in a med. saucepan and bring to a simmer.
Add the lemongrass, fish sauce, sugar and and simmer another good 5 minutes or so.
Stir in the shrimp and rice and simmer just until the shrimp are pink and opaque, about 2-3 minutes more.
Pull the saucepan off of the heat and stir in the lemon juice and cilantro.
Ladle the soup into warm bowls and enjoy!
Most Helpful
We enjoyed this soup for an easy after work meal and just served a salad with it. I didn't have lemongrass on hand, but did have lemongrass powder. I used 1 tsp of it and let it steep in a little of the hot broth before adding it to the pan. I think the actual lemongrass would have given it better flavor, but it was good just the same. Made for ZWT6.

This was a wonderful soup! I loved the balance of hot and sour. I'd like to try making it with lime juice next time instead of lemon- usually what I combine when I use fish sauce. The sriracha added a nice bite in the back of the throat; not too hot, but a really nice compliment to the other flavors going on in here. This is a great way to use up a bit of leftover rice, and would also be great with chicken if you don't have shrimp on hand- heck, it'd be great even without meat added at all... Made for ZWT9

My dh & I really enjoyed this spicy soup LIG. It was so good, made exactly as written, didn't change a thing. We were in flavor heaven. Seriously this is so good, bright bold flavors, shrimp and rice swimming in a lovely broth, yummmmmy. Thank you so much for sharing a new family favorite.