Prep 20 mins
Cook 15 mins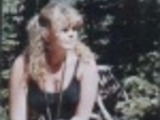 Save on cleanup by cooking the pasta, vegetables and shrimp all in one pan.
Directions
In a 4 qt Dutch oven, bring a large amount of water to boil.
Add pasta and cook 4 minutes.
Add broccoli and cook 2 minutes.
Add shrimp and cook 2 to 3 minutes or until pink.
Meanwhile, in a bowl combine peanut butter and soy sauce.
Stir in vinegar, sesame oil, chili oil, gingerroot, and garlic.
Drain spaghetti mixture and return to pan.
Add peanut butter mixture, green onions and nuts.
Toss gently to coat.
Reviews
Most Helpful
This is one of our favorite meals. It is so easy. Using one pot makes clean-up a snap. The taste is fantastic. We have this when we have to eat and run(or even when we don't). I sometimes replace the broccoli with asparagus. My Son likes it this way even better.

I've made this recipe alot. It was a prize winner in a Better Homes & Gardens recipe contest in 1995. I still have the original clipping from the magazine I took it out of and it has been much cherished all these years! It won in the 30-minute meal category. It's a great quick meal on a work night. I'm not into extremely spicy things and for me it has just the right amount of bite.

I only used 1 Tbs sesame oil and I used instant stir-fry noodles with it, left out the nuts and added tofu. It was GREAT. Not quite 6 servings though. Next time I'll make it double for sure!