Prep 20 mins
Cook 30 mins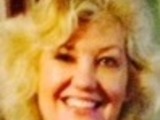 I saw this soup made on television one cold, wet morning. It looked so delicious I shot up to the shop, bought some pumpkin and made it for lunch. It was absolutely delicious, silky smooth and not too spicy. This recipe serves 8, but if there is any left over, it can be frozen and reheated in the microwave.
Directions
Heat oil in a very large saucepan or stockpot.
Add onion and celery and cook, stirring, over a medium heat until soft, but not brown (about 10 minutes).
Add curry paste, stir to combine and cook for 1 minute.
Add tomato and cook, stirring, for another couple of minutes.
Add pumpkin and mix well to combine.
Add stock.
Cover saucepan and bring soup to the boil.
Reduce heat to low, uncover, and simmer for 20 minutes or until pumpkin is very tender.
Remove saucepan from heat, and allow the mixture to cool slightly.
Using a hand blender, food processor or blender, puree soup (in batches if necessary).
Return soup to saucepan and taste.
Add salt, a teaspoon at a time, tasting after each addition.
(For my taste I found I needed to add about 1 dessertspoon salt, but you may want more or less.) Add coconut milk or cream, mix well and taste again.
Add more salt if necessary.
Reheat soup to serve.
If you wish, garnish each bowl of soup with a swirl of coconut cream or thick cream and a sprig of coriander.
Reviews
Most Helpful
Great flavours in this soup, I used coconut milk and instead of one tomato I added a tin of chopped tomatoes. Served with crusty rolls on a cold Winters evening. Delicious.

Delicious soup! I have to disagree with the reviewer who suggested that 2.5 tbsp. of curry paste was too much. It had a bit of a kick to it, but I didn't find it too spicy; however, if you don't like spicy food - or if your curry paste is particularly spicy - you may want to reduce it. I also added a tbsp. of chopped ginger at the beginning and some== fresh lime juice at the end. While I find most pumpkin soups too sweet, this was wonderful, and I will definitely make it again.

Fantastic! My first time making soup and a total success, despite running out of red curry paste and having to substitute Mussuman curry paste instead. Left out the celery as I can't stand it but did everything else as per the recipe and was very happy - so great for those cold Melbourne days! Thanks for the recipe, I'll be making another batch this week!