Thai Pineapple Shrimp Fried Rice
Prep 10 mins
Cook 15 mins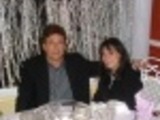 This is a great way to use up some leftover cooked rice, using some pantry staples.
Directions
Heat oil in a large nonstick skillet over medium-high heat; add shrimp and stir-fry 1 minute or until they turn pink on the outside but are only halfway cooked through. Remove shrimp to a plate with a slotted spoon.
Add to skillet bell pepper, onion, garlic, and chile; stir-fry 3 minutes or until onion is translucent. Add eggs and stir-fry 30 seconds.
Stir in rice, separating grains with back of spoon, and stir-fry 2 minutes. Add fish sauce, soy sauce, and lime juice; cook, stirring, for 2 minutes.
Return shrimp to skillet with fresh pineapple and stir-fry 2 minutes or until shrimp are cooked through. Stir in cashews and cilantro.
Reviews
Most Helpful
We loved this-- knew we would as it has all our favorite ingredients! Love pineapple -hot or cold. Did all the prep earlier in day as this goes along pretty quickly. My rice was brown rice am sure it would look better with white but is what I had on hand. Thank you Jackie for sharing.

Great shrimp fried rice. It came together quickly and we all thought it was great. I really loved the veggies in the fried rice. The pineapple added great flavor. Thank you!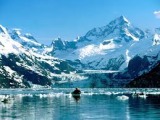 Love fried rice and this is an excellent one, I virtually ate this all by myself!! ;) Really loved the cashew nuts in this, the fish sauce and lime juice add a whole new dimension to a classic favourite. I chose to make a little omelette and slice it, rather than scramble the eggs in, just enjoy it that way :) Marvellous recipe, Jackie, made for Taste Of Thai Challenge, ZWT9, Pink Panthers.