Rae912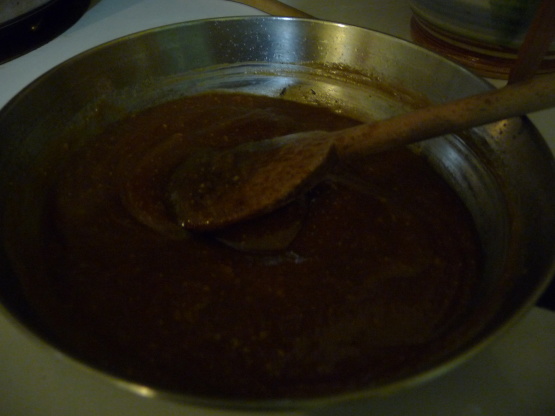 This is so good over just about any meat or seafood, or just mixed in with noodles. I particularly like it over beef and chicken.
Heat the oil in a frying pan. Saute the garlic till golden.
Add water, soy sauce, and sugar. Stir until sugar is dissolved and the mixture is heated through.
Add peanut butter and stir till well combined. Simmer till reaching desired thickness, then serve over meat, seafood, or whatever else you like.