Thai Peanut Dressing from Cpk's Thai Crunch Salad
Ambervim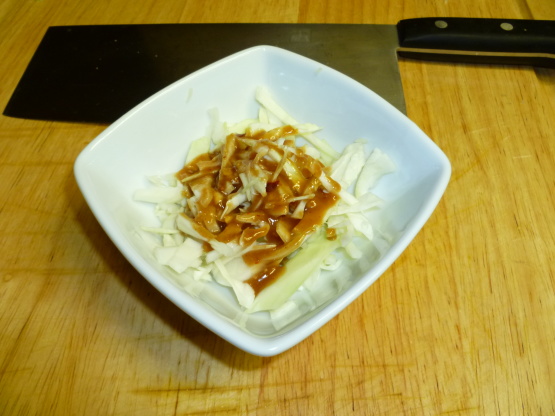 California Pizza Kitchen has a Thai Crunch salad that combines the Thai Peanut Dressing and a Lime Cilantro Dressing. I prefer to use only the recipe for the Thai Peanut Dressing, found in the CPK cookbook, to accompany my Chinese Chicken Salad (cabbage, romaine, steak or chicken, crushed peanuts, shredded carrots, pepper and cucumbers). It is absolutely DELICIOUS and very easy to make. I usually double the recipe and store any leftover dressing in the fridge.
Whisk together peanut butter, vinegar, honey, water and soy sauce.
Stir in sugar, salt, cayenne and red pepper flakes.
Add oil and continue whisking until smooth.
Use immediately or refrigerate for up to five days. Bring to room temperature and whisk before using.