rpgaymer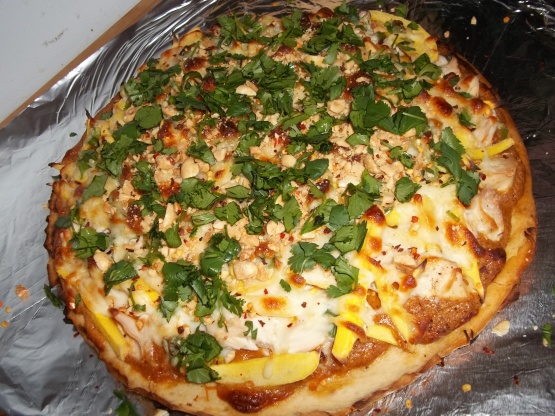 I've been a long-time fan of California Pizza Kitchen's Thai-style pizza. This one adapted from "Pizza on the Grill" blows it away with fresh mango, bean sprouts, mint leaves and chopped peanuts.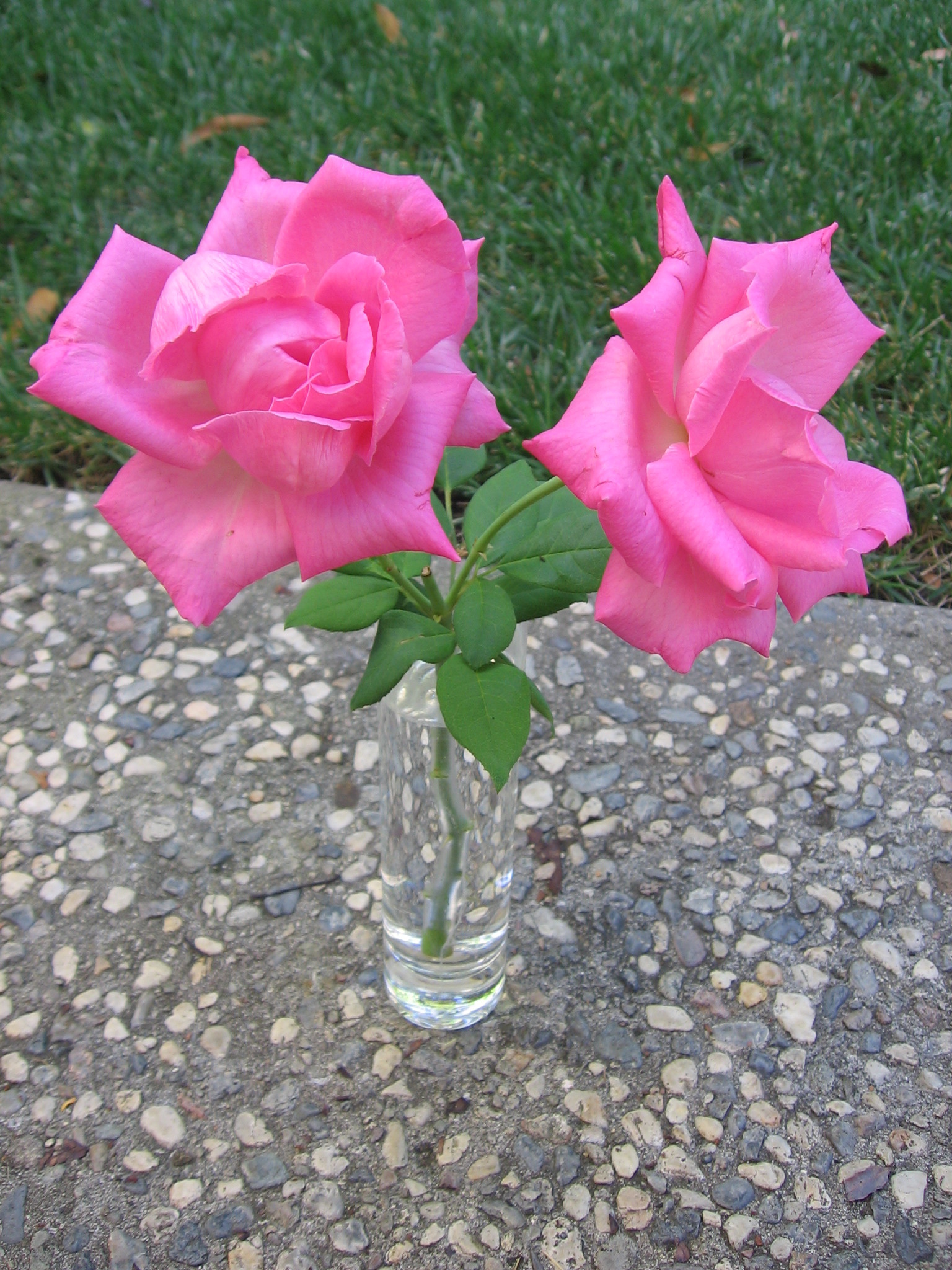 Top Review by Maito
Wow, what a delicious pizza! I subbed cucumbers for the bean sprouts and followed others' advice on halving the sauce (which was still plenty) - except for adding more chili sauce. I also left the mango raw and used half the cheese for our tastes. Such a unique combination of flavors that unexpected works perfectly together!
Preheat oven to 425 degrees.
In a medium bowl, combine the peanut butter, chili garlic sauce and coconut milk.
Spread the pizza crust with the peanut sauce. Top with the chicken, mango and scallions. Sprinkle with the cheese.
Bake for 10-12 minutes or until cheese is melted.
Remove from oven and sprinkle with the bean sprouts, mint and nuts. Slice and serve immediately with the lime wedges for some extra zing. Optional: top with thinly sliced Thai bird chiles and serve with a Thai beer to beat the heat!