3 Reviews
My DS asked me to make this for him, it's one of his favourite meals and he is a bit of a connoisseur when it comes to Thai food.<br/>All I can say is he LOVED this! He tasted it and before he sat down to dinner, he got out a container to put any leftover's in for his lunch, so as no-one else could grab them!<br/>We all really enjoyed this for dinner tonight, served with Jasmine rice and the ajad on the side..... and the ajad was fantastic, its a must to serve with this recipe. <br/>Thanks Cookgirl, this is one for the family cookbook!

This is such a tasty recipe. It's very complex and a perfect blend of flavors. I especially love the curry addition. I served this over jasmine rice and the sauce seeped down into it in the most delicious way. Thank you for posting. Made for the Soup-A-Stars during ZWT9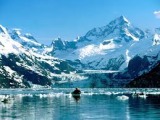 Amazing! We all ate more than we should have but couldn't stop because it was so delicious.
Thai Masaman Chicken (" Gaeng Masaman Gai")