Prep 15 mins
Cook 35 mins
This may sound like a lot of garlic, but the end result is delicious. This is my favorite chicken recipe as it is so easy and full of wonderful Thai flavours. Cook this in a ridged grill pan and serve with green ginger rice and fiery corn.
Directions
Cut gashes into chicken, through skin if present
Mix all the ingredients for the marinade in a deep glass bowl
Put the chicken pieces in the bowl, making sure to coat each piece thoroughly and press into gashes
Cover and leave the chicken in the marinade at least 2 hours; mix it around at some point during this time using 2 forks
Next cook the chicken with the cashews and mushrooms in a foil-lined oven pan at the top of a hot oven (250c) for 20-30 minutes, or grill/broil it, or cook on the BBQ at medium heat for 15-20 minutes until cooked through
Keep basted with the marinade while cooking
Serve with buttered rice, perhaps some wild rice mixed in, along with fresh greens and a salad
Most Helpful
I enjoyed this and felt all the flavors went together really well, however I did find the red chilies a bit too spicy for our tastes, so will make this again, but leave them out. Thanks!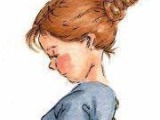 This is nice basic recipe, although I feel that it's quite bland. I pan-fried the chicken instead of grilling it. After removing cooked chicken and mushrooms from the wok, I added 1/4 cup chicken stock and 2 tsp fish sauceto the marinade and reduced it to make a sauce. Before serving, I poured the sauce over the chicken. I served these with plain crepes (just for something different) and sprinkled cashews on top, just before eating, so they will stay crunchy.

I didn`t think it was much garlic at all! I used boneless chicken strips that equaled 1-2 breasts. Didn`t have any marinade left to baste with because the mushrooms absorbed it all. I baked it in a 350 degree oven for 15 minutes turned for 5 more minutes. The directions could have been a bit clearer. The cashews I didn`t add to the marinade because I forgot but did remember to add them to the baking. The marinade was very tasty but I think the chicken was a bit dry.The mushrooms came out very good. I do wish I could have talked to the chef of this recipe while or before making to get a couple things straight. I do think the marinade could have be at least doubled for 3 breast. I`m giving this 3 stars because of direction. It would be 4 stars if not for that. 5 if the recipe had doubled the ingredients and clearer on the directions.