Thai-Flavoured Prawn Salad (21 Day Wonder Diet: Day 14)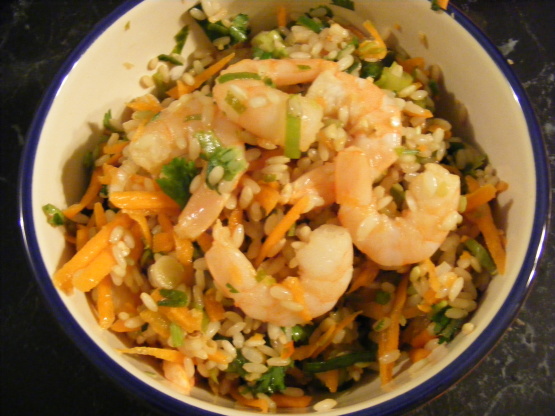 This is Day 14: Lunch, on the 21 Day Wonder Diet. You can prepare all th eingredients the night before, then assemble the salad in the morning to take to work, This lunch is to be followed by an afternoon snack of 100g skim milk fruit-flavoured yogurt.
Directions
Cook rice in large saucepan of boiling water, uncovered, until tender, drain, cool.
Combine rice in large bowl with remaining ingredients.