Thai Flavored Coleslaw Salad
Prep 10 mins
Cook 10 mins

This light and tangy version of cole slaw is great for picnics or as a side dish to an asian inspired meal. The beautiful mix of colors in the fresh vegies really makes an impressive presentation.
Directions
Combine all salad ingredients into serving bowl.
Combine dressing ingredients into glass jar and shake well until combined.
Drizzle over vegetables and toss.
Let stand about 10-20 minutes in fridge.
Re-toss salad before serving and sprinkle with sesame seeds.
Most Helpful
This needed more vinegar which I added and freshed grated ginger went into this slaw. I used Thai basil which I grew. And used honey yummy good. Crisp and delish!

Great dressing! I have made this about 5 times now, always missing basil or green onions and is still great. I have added peanuts for an extra crunch. Thanks for the recipe.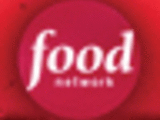 Very good! I used green cabbage, purple cabbage, red pepper, carrots and scallions. I had to leave out the cucumber, used dried basil, and forgot the sesame seeds. This was very pretty and has a great Asian flavor. DH suggested that if I were to dice the veggies very fine, and add some basmati rice, it could be really good rolled in seaweed like sushi. I'll have to give that a try!