Satyne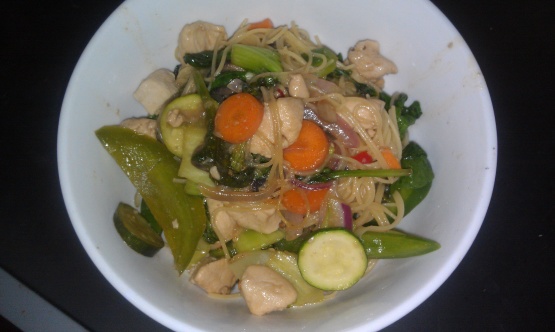 A recipe based on my favorite dish at a local Thai restaurant. Uses a basic stir fry sauce with chicken and a variety of vegetables.
Cook noodles and set aside. Add a small amount of peanut oil to keep from sticking.
Heat oil in a wok or large skillet. Add the garlic and brown lightly.
Add chicken and cook until no longer pink.
Add onions, pepper, mushrooms, and broccoli. Stir fry lightly for 4 to 5 minutes.
Add noodles and stir.
Add lime juice, chili sauce, soy sauce, pepper flakes, basil, brown sugar, and salt.
Stir continuously until noodles are firm but tender.