Thai Dipping Sauce for Spring Wrap or Egg Rolls
Devin D.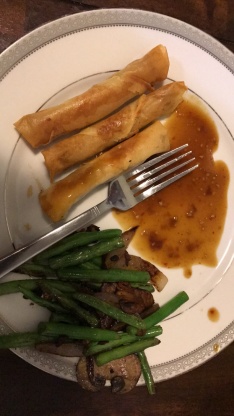 This is very tasty and low fat dipping sauce - use this as a dip for a variety of appetizers or as a sauce to go with stir fry.

Top Review by Sueie
Made this tonight in about two minutes flat, it is now my new favourite dipping sauce. This sauce would be so versatile, chicken strips in batter, vege rolls and sprinkled over rice. The dipping sauce I have always used had fish sauce in it, which can be a bit pongy on the nose. This is great, thanks.
Whisk together all the ingredients in a small saucepan.
Bring to a boil, whisking all the while until it thickens.
Remove from heat and cool to room temperature.