katii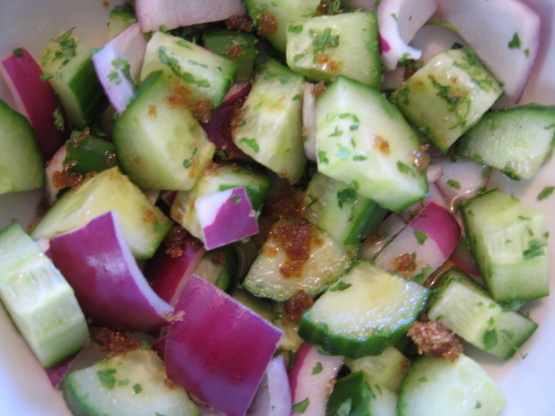 This savoury salad is a great addition to just about any meal. For more or less flavour, adjust the marinating time accordingly.
Combine vinegar and sugar in a small container with a tight-fitting lid; shake vigorously until sugar is dissolved.
Combine mixture with remaining ingredients in a bowl.
Toss and marinate for 30 minutes in a refrigerator.
Drain and serve chilled.
Enjoy!