Thai Cucumber and Pineapple Salad

Pineapples were on sale this weekend, and while looking for a recipe to use it, I ran across this one posted on the Closet Cooking blog. It's slightly modified from the posted version. A great refreshing summertime salad.
1⁄2 pineapple, peeled, cored and cut into bite sized pieces
1⁄2 cucumber, peeled and cut into bite sized pieces
2 green onions, sliced
1⁄4 cup cilantro, chopped
1⁄4 cup mint, chopped
1 tablespoon fish sauce
1 lime, juice and zest
1 teaspoon palm sugar, grated or 1 teaspoon sugar
1 birds eye chili, chopped
1⁄4 cup peanuts, roasted and chopped
Directions
Mix the pineapple, cucumber, green onions, cilantro and mint in a large bowl.
Mix the fish sauce, lime juice, sugar and chili in a small bowl.
Toss the dressing into the salad and stir lightly to coat.
Serve garnished with chopped roasted peanuts.
Reviews
Most Helpful
Wow! We loved this refreshing salad. The chili pepper gave it so much kick and the pineapple, cucumber and herbs were a great combination. Thank you so much!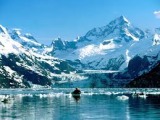 WOWZA! The flavors in this most vibrant salad are clean and each bite just entices your taste buds to want more. I love the fact that it is healthy too. This one for sure will be made again and again. Thank you PanNan for sharing such a good one.

Wow, I`d like to give you 10 stars. This was wonderful. So much flavor and spice. I loved it. Easily my favorite dish of the Quest so far. Kudos on making it into my Favorites Cookbook for 2016 PanNan. Happily made for CQ3 - Thailand & Indonesia.