Rita~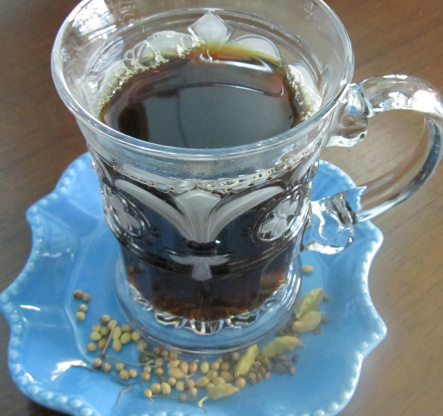 I just found it on a website and I haven't tried it yet it but I plan to do so later.

I am the only coffee fan in my house, but I loved having this as a finish to our Thai meal. Very satisfying and flavorful. Thanks for posting. ZWT6
Put all the ingredients in the coffee machine and prepare the coffee as you do as usual.
Let it cool.
Pour the coffee in a tall glass and add sugar as desired.
Add 5-6 cubes of ice and decorate with whipped cream.