Thai Coconut and Mango Ice Cream
Ambervim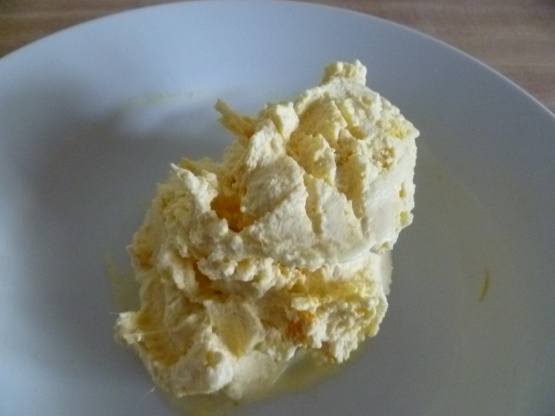 Delicate flavor. I have modified a recipe from one of my cookbooks to this. This is excellent served with strawberries, other berries, fresh mango, pineapple and/or bananas.
Whip the cream, not too stiff.
Mash or puree the mango, if it is firm. I can mango and it comes out VERY soft, I did nothing to it, just added with everything else.
Add everything else and mix briefly yet thoroughly.
Pour into your churn or ice cream maker and freeze.
This freezes faster than most ice creams, about 40 minutes or until done.