This is the Top Recipe of 1986 for the San Francisco Chronicle. This attractive salad from Bruce Cost has a wonderful interplay of bright, balanced flavors.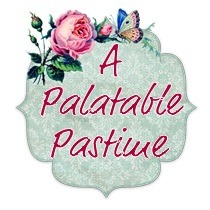 This was pretty good even if not very spicy, even with peppers added. Very easy to put together! This dish is usually served over lettuce any time I have seen it, and the lettuce seems to be missing from the ingredient list. I did serve mine over romaine. Can't say I would enjoy this without the lettuce, unless it was served with noodles or rice papers. Thank you.
Put the chicken into a pot with water to cover. Bring to a boil and skim the surface. Reduce the heat to medium and simmer for 5 minutes. Remove from heat, cover and let the chicken sit in the hot water for 25 minutes. Remove and let cool. (At this point, the chicken may be refrigerated overnight; reserve the stock for another purpose.).
When the chicken is cool enough to handle, remove and discard the skin. With your hands, pull the meat apart into shreds about 1/4-inch wide and 1 1/2 inches long; put them in a bowl.
Peel and seed the cucumber and cut it into matchstick shreds. Put these in a bowl with the chiles, onion, ginger and garlic and toss with the lime juice, fish sauce, sugar, salt and the oils and let sit for 30 minutes. Add these seasonings to the chicken and mix thoroughly. Stir in the cilantro leaves, garnish with peanuts and serve.