Prep 10 mins
Cook 25 mins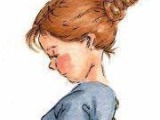 This recipe actually calls for Breasts, but I used thighs and they were moist and lucious! Goes well with steamed Basamati Rice.
Directions
combine the gingerrot, garlic and red pepper flakes in a cup and set aside.
Mix flour with salt and pepper to taste and dredge chicken pieces in this.
Heat the olive oil in a large skillet.
Saute the chicken until browned on both sides and cooked through.
Remove the chicken and put in a warm dish, set aside in low oven to keep warm.
Add the ginger-garlic mixture to the skillet and saute until lightly browned.
Add the soy sauce, brown sugar, vinegar and fish sauce (if using).
Bring the mixture to a boil.
Reduce the heat and simmer, stirring frequently, until the sauce reduces and thickens.
Pour the sauce over the chicken pieces in the warm serving dish and keep warm until ready to serve.
Trim and shred the sugar snap peas diagonally.
Just prior to serving sprinkle the top of the chicken with the shredded snap peas.
Reviews
Most Helpful
Delicious! My husband even commented the next day how good it was. I used ground ginger (1 tsp) because I didn't have fresh. I doubled the sauce as suggested by many. My company thought they would cut the chicken breasts into bite sauce pieces so more of the chicken would be in sauce! Thank you again for a "keeper".
I am ALWAYS looking for ways to add flavor to chicken breasts as I get bored with chicken. This was awesome, easy, and I always have the ingredients on hand! When I made this I halved the sugar - next time I think I'll try adding more hot pepper flakes to give more spice to the sweeter flavor. I will use this recipe regularly. :)
This was very easy and delicious! I used skinless bone-in thighs, browned them, topped with the sauce and finished in the oven. the last ten minutes of cooking time I sprinkled scallions on top. I used 1 tsp ground ginger because I didn't have fresh and I used jarred garlic. I would definitely try to use fresh of both ingredients next time. I also would add more red pepper flakes, there was no heat for me. Everyone raved about it. Thanks for a great recipe!