Thai-Belgian Mussels and Clams
Pangaea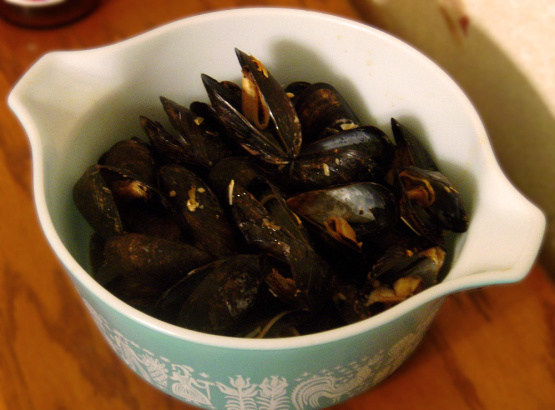 This is kind of a cross between Curried Thai Mussels and Belgian Mussels steamed in Witbier. When the recipe is done, serve it up in the pot with a ladle, traditionally, or thicken the sauce and toss it with pasta to add some carbs to the dish. This is designed for two, but can easily be multiplied for more people. Enjoy.
Soak shellfish in cold water with salt for 30 minutes.
Heat oil in a large stock pot and add garlic and shallots, cooking until translucent.
Remove from heat and add all ingredients, except shellfish and basil/cilantro, whisking together until evenly combined.
Boil for 5 minutes.
Reduce to simmer, add shellfish and cover.
After 5 minutes or so, the shellfish should start to open and it's ready to eat.
Toss in the fresh basil or cilantro just before serving.