Bergy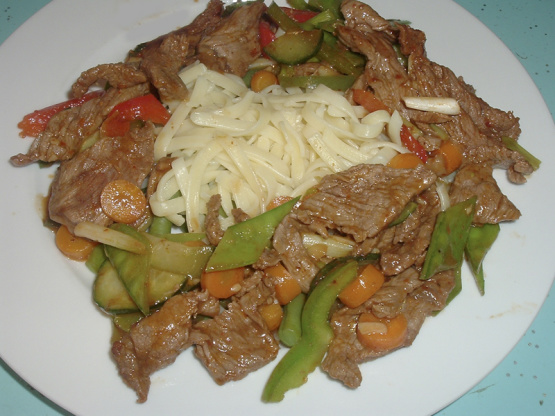 Healthy and delicious Thai-style dish.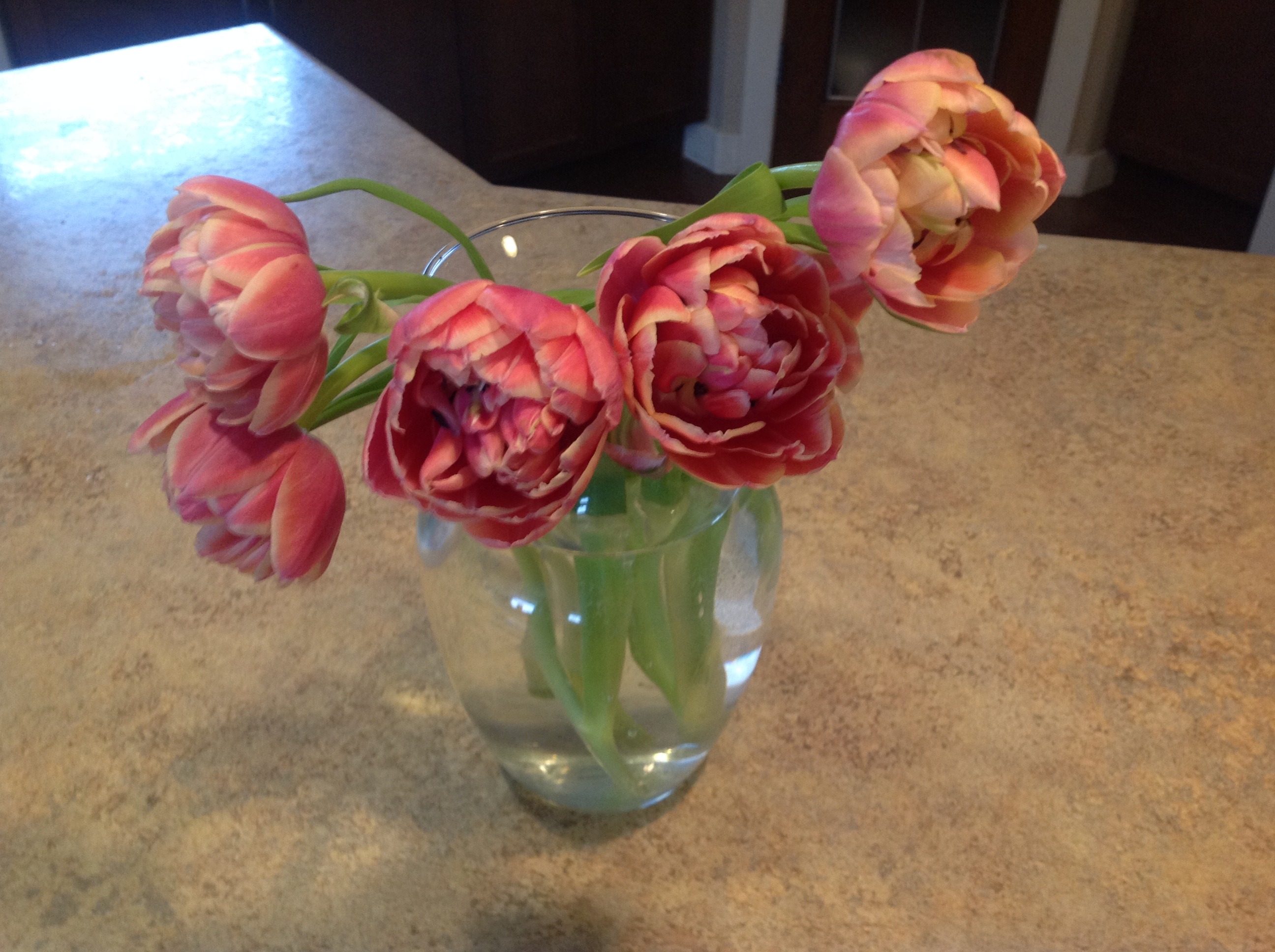 This was a nice change from our usual stiry fry. I made a few changes based on what I had in the house. Used celery instead of cucumber and omitted the green onion. Also cut way back on the red pepper flakes (maybe 1/2 tsp) since our taste buds run much milder. Will make again.
Thinly slice the beef across the grain into strips: easier if the beef is partially frozen.
Combine ketchup, fish sauce, brown sugar, and lime juice in a bowl.
Add beef strips, tossing to coat.
Let stand at room temperature for 30 minutes to marinate.
Stir broth, ginger, cornstarch, and crushed red pepper into reserved marinade and set aside.
Heat the oil in a wok or large skillet over medium-high heat.
Stir-fry the garlic in hot oil for 15 seconds.
Add carrots, stir-fry for 3 minutes.
Add green onion, cucumber, and sweet pepper and stir-fry for 1 to 2 minutes more or until vegetables are crisp-tender.
Remove from wok.
Add half of the beef to the hot wok or skillet.
Stir-fry for 2 to 3 minutes or to desired doneness.
Remove beef from wok and set aside.
Stir-fry remaining beef.
Return all beef to wok.
Stir the broth mixture and add it to the wok, cooking and stirring until thickened and bubbly.
Stir in vegetables and heat them through.
Mix in the peanuts.
Serve beef and vegetables over hot cooked rice.