Tgi Friday's Original Jack Daniel's Sauce

A local show recently had a chef on from TGIF's and he gave the following recipe for the glaze/sauce. Courtesy of TGI Friday's, Inc
Directions
Combine all ingredients in a small saucepan. Bring to a boil, reduce heat and simmer for 15 minutes. Allow to cool and use as a sauce on a grilled meat.
Reviews
Most Helpful
This is just a good recipe, wouldn't even rate it as a good copycat and the chef who claimed this to be the JD sauce is up in his gord! First and for most I have the JD sauce right here next to me as I just copied this one and wanted to compare the 2. The true JD sauce has a smoke flavoring to it, this recipe calls for none. The true is more of a BBQ ee flavor as this is very sweet yet bland in flavor. This is a good sauce and very simple to make, but don't get your hopes up. I knew the only way I could find out for sure is to get some from TGIF and I am glad I did. I will not give up on trying to mimic this, but I will rate this as 2 stars for effort alone.

I have no idea what some of these folks are talking about but this sauce gets 6 stars from me AWESOME & great on steaks as well, my family enjoyed it, they thought i went to tgif to get the sauce... don't change anything, like someone responded and said its the BOMB, and yes it is... GREAT SAUCE.... LOVING IT...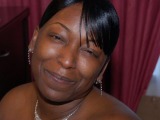 Actually, This recipe really is the original Jack Daniels Sauce. I have been making this for years, long before TGIF ever did. They changed the recipe. This one is my favorite as I am not into all the chunky stuff. However, I am pretty sure this is the first sauce that TGIF made, too. I remember because I was a little angry that they claimed it as their own, when it wasn't. I was making this in the late 80's early 90's.