Kathy228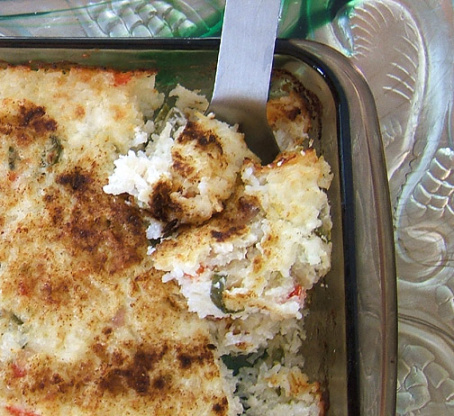 Another one of those "been in the family" dishes. It's a good vegetarian main dish, a great tex-mex side dish and great for potluck meals.

I made this for Pick-A-Chef. I'm glad I picked Windhorse, because this rice was just excellent. The peppers I used were jalapenos and the cheese I chose was Jack. I only used two peppers but thought I should have used three because I like the heat. I also added 2-tbsp chopped red pepper for color. It was easy to make and the baking time was exact. How good this would be to take to a buffet. I love this and will be making it often. Thanks for a keeper of a recipe!
Grease an 8x12 pan.
Saute onion in butter until soft.
Combine with rest of ingredients.
Sprinkle with paprika for color, if desired.
Bake at 375 degrees for 25-35 minutes.