Texas Red Grapefruit and Cheese Spread
loof751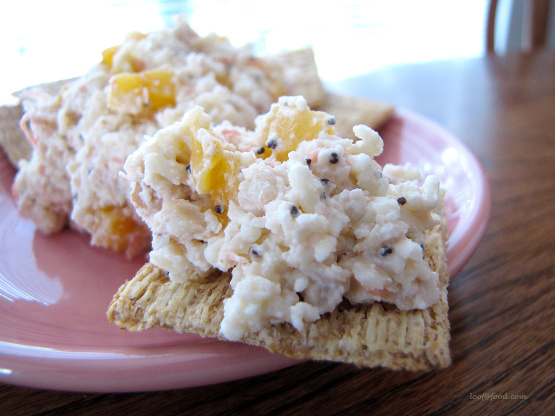 One spread many uses. Spread on anything from toast or english muffin to apples or vegetables.

This really is a great and versatile spread! Made just as directed and loved the fruit/nut combo with the jack and cream cheese. One day enjoyed on reduced-fat wheat thins and triscuits; the next day spread on whole wheat bread and grilled for a creamy grilled cheese sandwich. Thanks for sharing the recipe!
Peel and section grapefruit over a bowl, reserving juice.
Chop sections and set aside to drain.
Combine apricots and water; let stand 2 hours.
Drain and chop apricots.
Combine cheese and mix until smooth.
Measure 1/4 cup reserved grapefruit juice and stir into cheese mixture.
Fold in poppy seeds, walnuts, apricots and grapefruit.
Spoon into serving bowl cover and chill several hours or overnight.