Redsie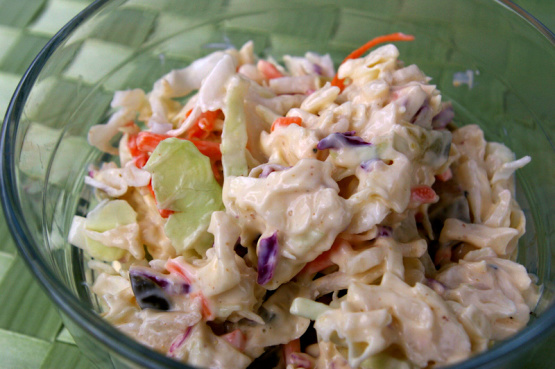 Make this to accompany a cookout,a barbecue, or a covered-dish dinner. It is appealing and simple to prepare.

Well, I liked it. I don't usually like cole slaw, but this was good!
Shred enough cabbage to make 12 cups.
Combine cabbage, dill pickle, and onion in a large bowl; set aside.
Combine remaining ingredients in a bowl; stir well.
Pour over cabbage mixture; toss.
Cover and chill.
Yield: 14 to 16 servings.