AmyZoe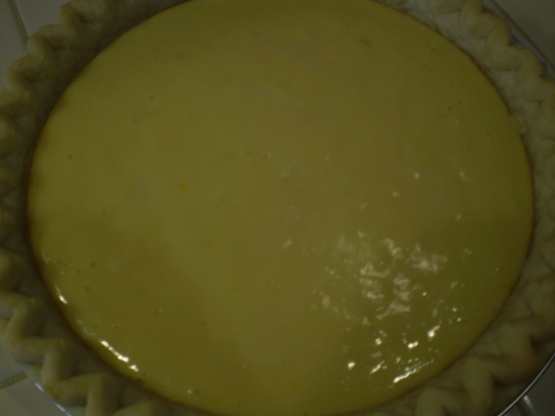 I needed to use up some fresh limes, and I wanted to make a pie. This is the perfect balance between sweet and tangy. You could probably get away with lime juice from your fridge too. I cheated and used a Marie Callender's pre-made crust to cut down on time, but I do think the graham cracker crust would be even better. Super simple, and you feel like you got a 2-for-1 deal because it makes 2 pies. I found this recipe in America's Best Church Supper Recipes/Taste of Home from Diane Bell of Manvel, Texas. Next time you have a potluck, make 2 pies and keep 1 at home to enjoy. Loved this with fresh whipped cream...MMMM. Waiting for the pie to chill is the hardest part of making this pie. Cook time excludes chilling time.

I have tried quite a few lime pie recipes and this one is, by far, the best. Everyone who tastes it, loves it. It is quite tart, but that is why it is so good. I have also made it in a 9 X 13 pan and it comes out great.
In a large bowl, combine the cracker crumbs, brown sugar, and butter until crumbly.
Press onto the bottom and up the sides of two greased 9" pie plates.
In a large mixing bowl, beat the milk, egg yolks, and lime juice on low for 2 minutes or until smooth and slightly thickened.
Pour into prepared crusts.
Bake at 350 for 18 to 22 minutes or until a knife inserted near the center comes out clean.
Cool on wire racks for 1 hour.
Chill for 6 hours.
Garnish with whipped topping, lime, and mint if desired.