Prep 30 mins
Cook 15 mins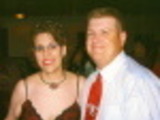 This are everyones favorite....from kids to grownups! A Texas Tradition.....YUMMY!!!
Directions
beat butter and sugars together until blended.
Add eggs and vanilla and beat until smooth.
In separate bowl, combine flour, salt, baking powder, and baking soda; gradually add to sugar mixture and stir well.
Sir in remaining ingredients.
Drop cookies with a 1/4 cup measuring cup onto a lightly greased cookie sheet, 6 to a sheet.
Bake at 350 for 12-15 minutes.
Cool on wire rack.
Reviews
Most Helpful
These cookies were delicious and so big, Texas style!! My bf who is from Texas and quite picky, loved them so that in itself told me I had a hit. Thanks for sharing the recipe.

These cookies were HUGE! (LOL). I only made one batch using the 1/4 cupfuls then switched to a 1/8 and they still made a good size cookie. They were very tasty. My husband really liked them and they had several of his favorites all in one cookie. Thanks CapnCrunch for a new cookie recipe.