I found this recipe in the local paper. Even though I haven't made it I wanted to copy and put in my cookbook for later use, so I thought I would also post.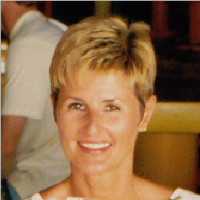 I love this recipe because of the hominy-something a bit different than most texas or mexican caviar. A great idea for leftovers is to make soup-add to chopped ham, stewed tomatoes, chicken stock if needed, and serve w/ cornbread-yum! Thank you for posting a great recipe!!!
Dice green pepper and chop onion, fresh tomato, cilantro, jalapeno and green onion( include green tops).
Don't forget to seed jalapeno as the seeds would make it very hot.
Drain hominy and black-eyed peas.
In a large bowl combine all ingredients.
Cover and marinade in refrigerator 24 hours.
Then you are ready to use as a dip.