3 Reviews
Mmmmm! This recipe is very comforting, flavorful, and easy. I had 2 chicken breasts so I cut everything in half, but followed otherwise on ingredients. Delicious! Bacon totally makes this. I cooked the chicken as follows but afterward the hubby wouldn't be home for a while so I mixed the sauce in a casserole dish and then baked with the rest @ 300 to really marinade the flavors. Yum! Got the hubby's stamp of approval!
This was great! I didn't use that much season salt either because it sounded like a crazy amount. I just sprinkled some on, probably less than one tablespoon. I also used real bacon and cooked it with the onions and chicken.
Oh. My. Goodness. This was AWESOME!! So so good. I used 3 slices of bacon instead of bacon pieces- chopped it up and cooked it with the onion, and it really enhance the flavor. And I didn't use quite as much seasoning salt. We spent half an hour trying to convince our 3 year old to try it...when I finally managed to stick it in his mouth for a taste, he said "HEY....this is GOOD!" and demanded his own plate full. LOL. That alone makes it a 5-star recipe for me. :-) Made for Fall '09 PAC.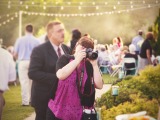 Texas Bacon Stroganoff