Boomette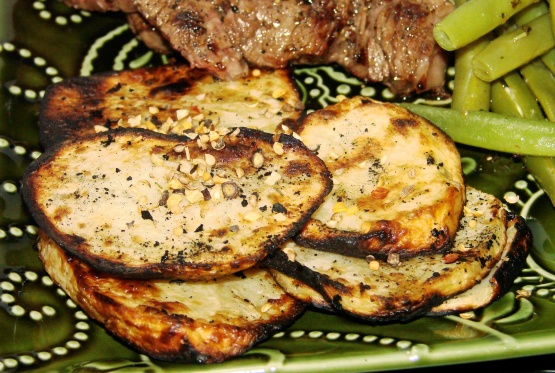 From Ricardo. I made it tonight and I think it would be better to add the steak seasoning to the potatoes and oil. It makes a lot of slices of potatoes to flip. I guess it could be great also in foil paper.

Made these as written, used some McCormick steak seasoning, and a dash of pepper. Very easy flipping on the barbecue, and ended up nice and crisp. Served these with recipe#470504#470504. Tagged and made in Holiday Tag.
Preheat barbecue to low temperature.
In a bowl, mix potatoes and olive oil. Put the potatoes on the grill grate of the barbecue and cook about 8 minutes on each side.
Sprinkle the potatoes with the steak seasoning.