Taken from the Ottawa Citizen on March 14, 2007. This recipe was posted as something kids can make (obviously parents help with cutting and the oven). Because they are oven baked and not fried, they are a great healthy snack! I made these tonight. Very good but a few tips. Make sure you cut to 1/4 inch; I cut mine thinner and about 1/2 burned. Cook them in the middle of your oven; I had my rack too low and that's probably another reason they burned.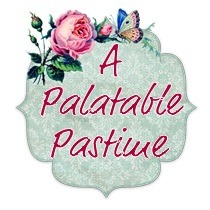 These were wonderfully light and crispy! The seasoning was pretty light and I would suggest increasing that. The salsa and sour cream were very good as dips, however, I would suggest stirring the salsa, sour cream, and onion all together to make these easier to eat. Everyone enjoyed! Thanks for posting. ~Sue
Preheat oven to 450°F.
Line 2 baking sheets with parchment paper.
Cut potatoes into 1/4 inch thick rounds.
Either place slices in a heavy plastic bag with oil and Tex-Mex spice; close bag and shake well to coat potato slices. Or, mix potato slices in a large bowl with oil and spice.
Spread potato slices on the lined baking sheet.
Bake 30 minutes or until slices are crisp-edged and browned.
Turn baking sheet around if some of the coins begin to burn before others have browned.
Serve immediately with sour cream, salsa and green onion.