lazyme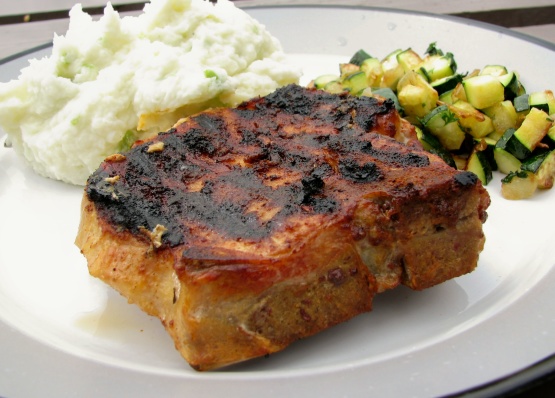 A quick recipe to do, no need to marinade the pork chops. One of my favorite bbq recipe. Comes from Coup de Pouce (magazine in Quebec)

Top Review by megs_
SO yummy! After reading the reviews I decided to omit the salt all together. I followed this recipe exactly except heated on the george foreman grill instead of outside. Perfection! I served with Recipe #157068 and it was perfect. Thanks for sharing!
In a small bowl, mix the brown sugar, cumin, chili powder and salt. Add the oil and mix well. Rub the pork chops with the mixture. (You can do this step and keep them in the fridge until the next day).
Preheat the bbq to medium heat. Lightly oil the grill. Put the pork chops on the grill. Close the cover of the bbq. Cook 5 to 7 minutes or until that the pork is a little bit pink inside. (turn the pork chops at mid cooking).