Satyne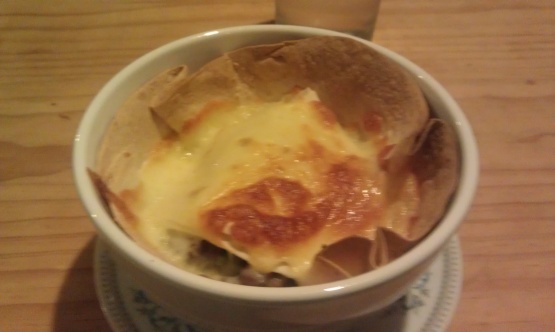 This one comes from my hunny! This delicious bean and cheese pie in a tortilla shell is to die for! And the kids just can't get enough.
Preheat oven to 350°F.
In a large skillet cook beans, corn, peas, chilies, cumin, cumin, salt, pepper and beer for 15 minutes over medium heat.
Drain mixture.
Place tortilla in the bottom of a round cake pan.
Layer bean mixture, cheese, and tortillas.
Top with tortilla then cheese, trim edges of tortilla to fit pan.
Bake for 30 minutes until cheese is golden brown.