lazyme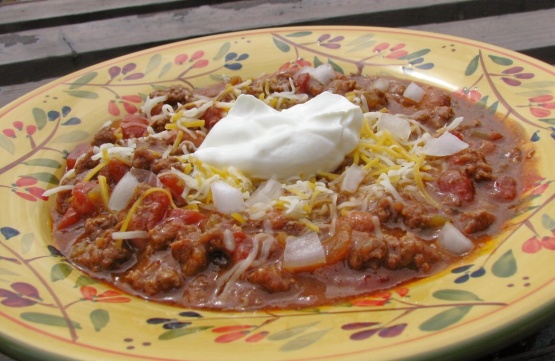 A great basic chili!!! Easy and delicious. We use the leftovers to make chili cheese omelettes on the weekends! Also great served over Fritos for frito pie!
Saute onions and garlic in oil.
Add ground beef and brown. Drain.
Add taco seasoning and cumin. Mix well.
Add remaining ingredients, salt and pepper to taste.
Cook 20-30 minutes.
Serve hot with garnishes of your choice.
NOTE: For FRITO PIE serve over a bed of fritos and topped with grated cheddar.