Tex-Mex Chicken Tortilla Soup

I know there are a lot of tortilla soups out there, but this is my hubby's absolute favorite. This is a brothy type soup, but filling enough to be dinner!
Directions
Cut chicken into 1-inch cubes.
In large saucepan combine water, broths, undrained tomatoes, onion and green bell pepper.
Bring to boiling.
Add chicken; reduce heat.
Cover and simmer for 10 minutes.
Add corn and seasonings, salting to taste.
Simmer, covered, for 10 more minutes.
Serve with crushed tortilla chips (I love the lime flavored ones), jack cheese, avocado and squeezes of lime juice!
Most Helpful
I love this soup.. I don't really know what else to say, my dh loves it as well as my lil sis who stays with us for the time being. I don't do anything different from the recipe except lil sis likes to add cheetos instead of shredded cheese. Thanks so much for this recipe.
Delicious! I think the combination of beef broth and chicken broth is key. We all really loved this soup. I used all options and loved every one! The only change I made in the recipe was to use only one of the cans of corn (I had accidentally used the other for another recipe) and it turned out to be the perfect amount for us. Thank you! Made for CQ 2 - Tex-Mex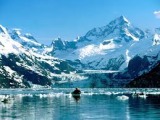 This is our favorite recipe for tortilla soup. I got mine out of a Better Home and Garden magazine in 1991, originally. Thank you so much for posting it.