gailanng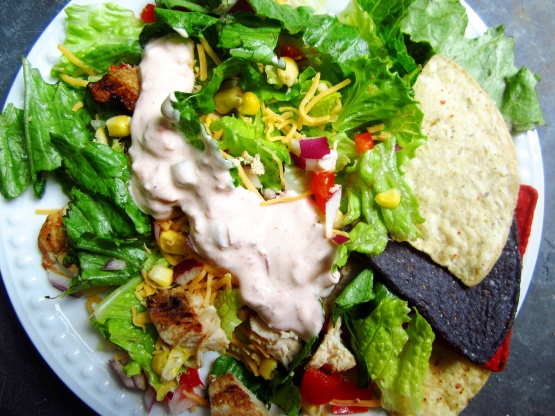 A very easy to prepare salad, made from ingredients readily found in most grocery stores.
In a large bowl, combine chicken, cheese, avocado, corn, onion, lettuce and red pepper.
In a smaller bowl, combine lime juice, cumin, salsa, and sour cream. Toss the dressing with the salad. Divide among 4 plates. Sprinkle each with crushed tortillas and serve.