Rita1652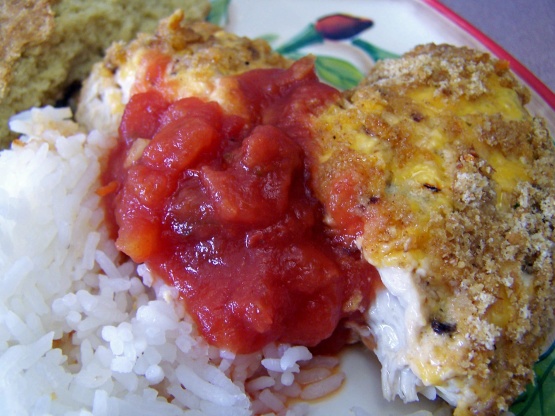 Easy quick chicken topped with a mayo mixture of cheese and chipotle topped with bread crumbs.
Preheat oven to 425°F
In medium bowl, combine mayonnaise, pepper, and cheese. On a lightly oiled baking sheet, arrange chicken. Evenly top with mayonnaise mixture, then sprinkle with bread crumbs.
Bake 20 minutes or until chicken is thoroughly cooked. Serve each breast topped with with salsa on a bed of rice.