Ordinary days will feel like special days. :)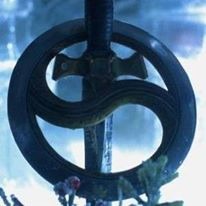 I chose this recipe in our adopted recipe swap. I made one change to the recipe. I added a pound of ground beef between the corn and cheese layers. While the recipe was good, I think the addition of just a few spices would make it fantastic. Next time I make this, I'm going to add minced garlic, cumin, salt and pepper and a dash of cayenne for a little kick. I actually had to bake the pie for 45 minutes before the egg was set. After it was done, I topped it with monterey jack cheese and popped it back in the oven until the cheese melted. Overall, a good recipe that just needs a little tweaking.
Preheat oven to 375 degrees.
Place corn, bellpepper, and bacon on the bottom of the crust and sprinkle with cheese.
Combine eggs, cream and chili powder and pour over ingredients in pie crust.
Bake for 25-30 minutes or until toothpick inserted in center comes out clean.
Sprinkle with monterey jack cheese, if desired.
Cool for 5 minutes before serving.
Serve with salsa if desired.