From Tastes & Tales From Texas... with love by Peg Hein, c. 1984. This dish of shredded pork wrapped in flour tortillas is a slightly different and delicious version of an enchilada.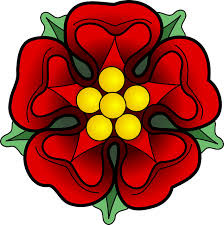 We never season our pork when we make street tacos. We cook butt or shoulder pork roasts, shred, crisp in dry pan or under the broiler, and top with pico de gallo. Serve with optional lime wedges. Lime brings out the natural salt in food. Traditional tacos are made without seasoning. Make your own, then you can tweak it as suits your taste if you must use seasoning. You can use mild chile powder, cumin and Greek oregano. If you use Mexican oregano use only a little as it is very strong. Traditional Mexican food does not use garlic. This is all you need without all the other additives of packaged. No fillers, no preservatives and fresher this way. Canned chiles are Anaheim chiles unless you buy adobo. Anaheim chiles are very mild. Anaheim chiles or Poblano chiles (hotter) are the ones used for chile relleno. Top them with homemade salsa. Not all Mexicans like spicy or hot spicy foods. This is why small bottles of hot sauce and hot peppers are served on the side with Mexican food in restaurants traditionally.
1

(3 -5 lb) pork roast

1

(1 1/4 ounce) package taco seasoning

1

cup water

1

(4 ounce) can green chilies, diced
Cook pork roast 3 hours at 325*. Cool. Shred meat, discarding any fat. Place shredded meat, taco seasoning, water and green chilies in a large saucepan and simmer over low heat for 2 hours.
When ready to serve, steam tortillas to soften. Place a generous portion of shredded pork mixture on each tortilla and fold over. May be served with refried beans, guacamole, shredded lettus, shredded cheese, sour cream, Pico de Gallo, picante sauce, or any other garnish of your choice.