Tess's Nice-Breath Biscuits
Juenessa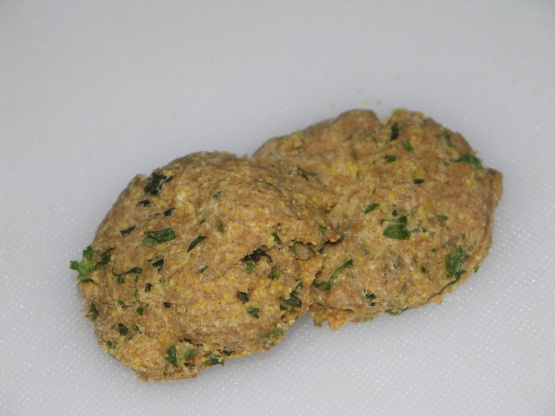 Uses whole wheat flour and cornmeal. Servings are hard to say as they are cutouts. Time does not include drying time in oven. These are Dog biscuits!

Top Review by MaMere
my boxers thought these were awesome! I used white whole wheat flour, a touch more water (like 1/4 c) and 3T canola 3T vegetable oil as I had no safflower. I flipped them over at 20 minutes, and like one of the other reviews, simply turned the oven off and let them sit to dry out in there for an hour.
there are going into their rotation, thank you WI Cheesehead!
Preheat oven to 350°F.
Combine flour, cornmeal, mint and parsley in large bowl.
Add oil and water, mix thoroughly.
Roll out to 1/4-inch thickness on floured surface and cut into desired shapes with cookie cutters.
Bake for 40 min, or until lightly browned.
Let biscuits dry in oven several hours.
Store in airtight container in refrigerator.