3 Reviews
my boxers thought these were awesome! I used white whole wheat flour, a touch more water (like 1/4 c) and 3T canola 3T vegetable oil as I had no safflower. I flipped them over at 20 minutes, and like one of the other reviews, simply turned the oven off and let them sit to dry out in there for an hour.
there are going into their rotation, thank you WI Cheesehead!

We had so much fun making these today. The kids enjoyed cutting them out. We got ducks, dogs, houses, stars, umbrellas, and one reindeer! I used a combo of flours (a little barley, a little whole wheat) as I'm trying to clean out my freezer. The parsley came out of my garden, and I left out the mint and used canola oil (as I was out of my safflower oil). That said, Nikita loved them so I consider that a wonderful thing. Thanks for a great one!

I made 1/2 of a batch and got 22 biscuits. I dropped the dough by the teaspoonful and then flattened each biscuit so that they would cook evenly. I cooked in a preheated 350 degree oven for 20 minutes. They were brown, so I turned the oven off and left them in the oven for about another hour. Daisy has had two treats so far and really likes them! They seem to be crunchy but easy for her to eat. Thanks for another good doggie recipe. :-)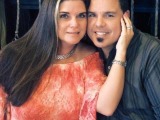 Tess's Nice-Breath Biscuits