Kathy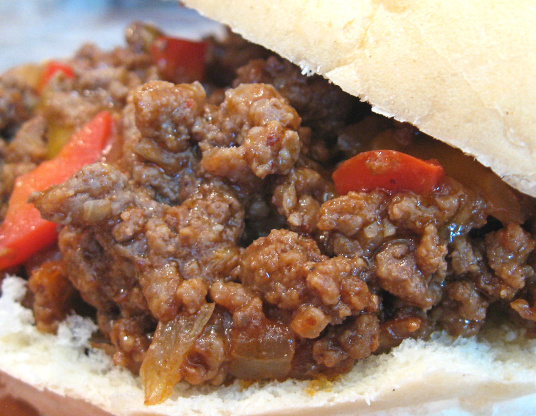 My family loves when I make this.

Turned out excellent, Thanks!
Brown ground beef, onion and garlic in large skillet. Drain and discard fat.
Combine ketchup, bell pepper, Worcestershire sauce, brown sugar, mustard, vinegar and chili powder, Stir in with beef mixture. Blend well. Heat for 10 minutes.
Serve on Hamburger buns with pickles and onion slices.