Betsyrau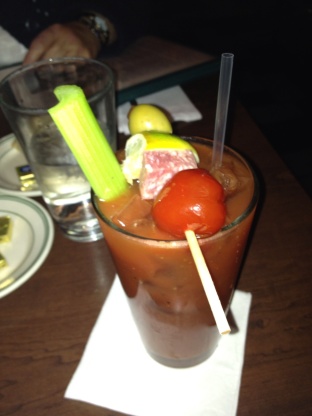 This is my favorite bloody, invented when I was bartending. The dill adds a lot of flavor. You can spice it up or down.

Top Review by Tom C.
I no longer drink alcohol but I still enjoy the taste of this drink so I forego the Vodka... Mine is a little different...I don't use the lime juice...I use a ton of celery salt instead of Mrs. Dash's...And I go with the traditional rib of celery instead of the dill spear...The Dill Sauce seems to go great with the celery...A real comfort drink for me...
Mix dill sauce, Worcestershire, Tabasco, lime juice, vodka, and V-8 juice thoroughly.
Add ice, dill pickle spear, and sprinkle of Mrs Dash.
Cheers!