twissis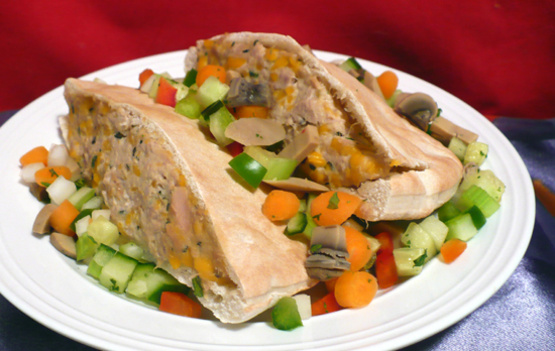 From Kraft. Easy and tasty!

This was great! The pink-colored tuna is all we get here & I admit I used the microwave. I doubled the recipe for 2 of us & it was very good, but I must say that those who skipped (or subbed for) the veggies missed the best part of the recipe. They add texture, eye appeal & a surprising amt of flavor to the tuna combo. I used onion, red & green bell pepper, cucumber, carrot, mushrooms & celery. I more than doubled this part of the recipe & we ate every last speck of it. Both of us really liked this a lot, Redsie. Thx for sharing your recipe w/us.
Preheat oven or toaster oven to 400ºF. Mix tuna and cream cheese spread; spread onto bread. Sprinkle with cheese.
Bake 2 to 3 minute or until cheese is melted.
Top with vegetables.