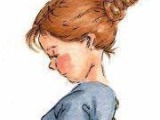 This delicious iced tea is a real thirst quencher on a hot summer's day. Cook time is chill time.
Directions
Steep tea and mint leaves in boiled spring water for 10 minutes. Strain.
Zest orange and lemon rinds, avoiding the white pith.
Squeeze the juice of the orange and lemon into a large jug, add the strained tea, fruit zest and sugar. Stir well to make sure sugar is dissolved.
Chill and serve over ice.
Hint: freeze some of this mixture into ice cubes!
Most Helpful
I made a batch of this ,this morning and now i cant stop drinking it, i admit to using a family size tea bag, instead of the loose tea; I just love the fruit rind in it.Being a Brit in America, it has taken a few years for me to get used to my tea being cold , but i love this recipe, very refreshing.

I was at the same party as Nic and gosh, this tea was great! I was probably responsible for cleaning every last drop out of that jug before she went back for seconds, ha ha! It wasn't overly sweet, just cold and refreshing.

You would think that as I had spent nearly 6 years in Arizona, I would be an expert on iced tea, but being a British hot tea drinker I was bothered by it and had never really tried it. At a sweltering afternoon tea party, held by MarieAlice, I gave this a go, and I was really suprised. It was really refreshing and I went to get some more but found the jug empty! Anyway, I had to make it for myself and it was just wonderful. I made it exactly as the recipe, but next time I would strain off the rinds before giving to the kids as they are a bit fussy about having 'bits' in their drinks. Here's hoping for a hot summer!