Terminally Lazy Chocolate Cake
PaulaG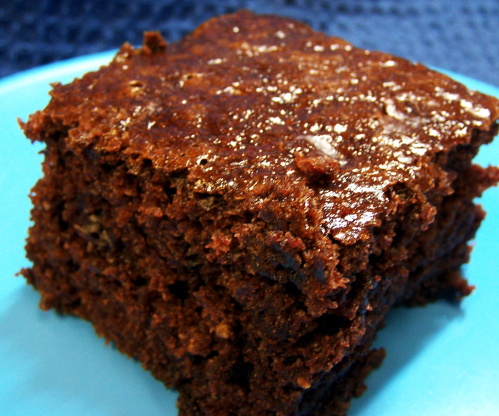 For when you don't want to put in a lot of effort and don't want much washing up to do afterwards. I would just serve as is, but you can frost it if you want to. UPDATE 5/20/7: Some of the reviewers have not liked the combination of cloves with chocolate that much so I'm making inclusion of that ingredient optional. If you're not sure, cut back to 1/4 tsp, or try adding just a tiny bit to a small portion of the dough and see if you like the taste--or just leave it out altogether.
Sift the flour, sugar, cocoa, baking soda, salt and spices together into an 8-inch X 8-inch pan.
Make 3 holes in the mixture.
Pour oil in one hole, vinegar into the 2nd and vanilla in the 3rd.
Pour 1 c water over all.
Stir with a fork until all ingredients are blended.
Do NOT remove batter from pan.
Bake at 350° 45 minutes.