Lvs2Cook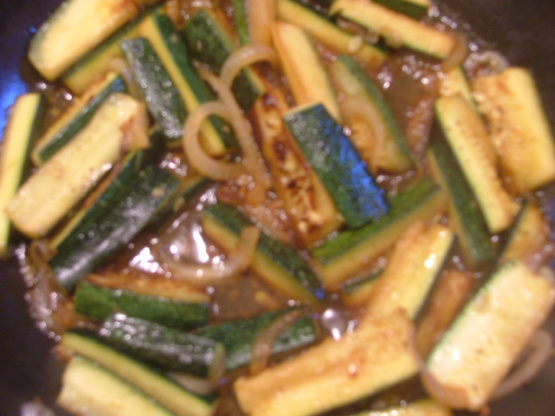 Very easy to make and good to eat! The recipe comes from TOH.

This was very, very tasty! I used have zucchini and half yellow squash. I used a garlic teriyaki sauce but kept everything else the same. Absolutely delicious. I served this over jasmine rice with some Schwanns boneless breaded teriyaki wings nestled in as well. It made fro an absolutely delightful dinner, which i will most certainly repeat.
In a large skillet, saute zucchini and onion in butter for 7-8 minutes or until crisp-tender; drain.
Stir in the teriyaki sauce and pepper and sprinkle with sesame seeds.