teresas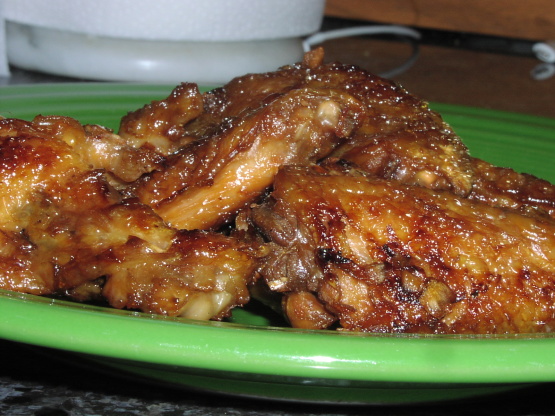 These are so good !!! I use the sauce from the bottom of my slow cooker. Very good sauce.

Top Review by lazyme
Yummy wings! I have a newer crockpot that heats quickly, so next time I will reduce the cooking time a little bit because they were cooked a little longer than needed. Not the recipes fault - but my fault . Thanks Doug for another keeper. Congrats again on your Football win!
Rinse chicken and pat dry, and place wingettes on broiler pan.
Broil 10 minutes on each side.
Transfer wingettes to large slow cooker.
Combine remaining ingredients in a large bowl, and spoon over wingettes.
Cook on high for 2 hours, stirring once during cooking to coat chicken evenly with sauce.