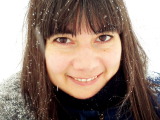 Hard to believe only 3 ingredients can be this delicious! Plan ahead to allow for marinating time and try with chops or chicken, too. (prep time doesn't include marinating time.)
Directions
In a large resealable plastic bag, combine marinade ingredients and add meat. Seal, turn to coat, and refrigerate for 8 hours or overnight.
Drain and discard marinade. Place pork in greased 9x13 pan or casserole dish. Cover and bake at 425F for 35-40 minutes or until a meat thermometer reads 160°F.
Let stand for 5 minutes before slicing and serving.
Most Helpful
With only 3 ingredients in the marinade, this is a simple recipe. However, it tastes delicious and I will make it again for sure!