Parsley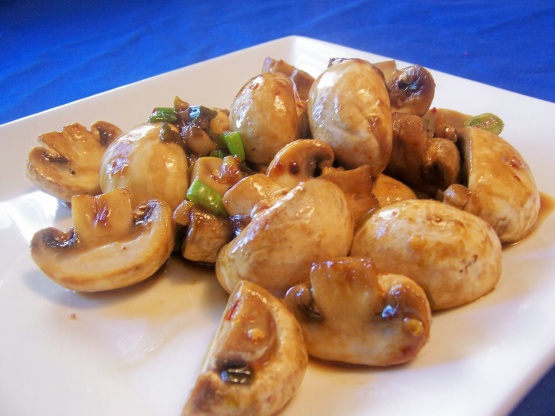 We love mushrooms around here. Just was trying different ingredients when I would fix them. Came up with this.

Delicious mushrooms! Great on hamburgers, with grilled steak, or just over plain white rice. I usually double the sauce ingredients.
In a medium saucepan combine sugar, soy sauce, vinegar, oil, red pepper, ginger and garlic powder.
Add mushrooms and onions. Cook and stir over medium heat until heated through.